Playerunknown's Battlegrounds, commonly referred to as PUBG, has been a staple of the gaming community for quite some time. This game has taken many by storm with its addicting gameplay and high replay value. One might even say it is the best battle royale game today! As you are all aware, this game is constantly updated to keep things fresh and exciting.
The new desert map released not too long ago proves that point very well. If you're looking for an intense multiplayer experience full of action-packed moments where every decision counts, I recommend checking out PlayerUnknown's Battlegrounds.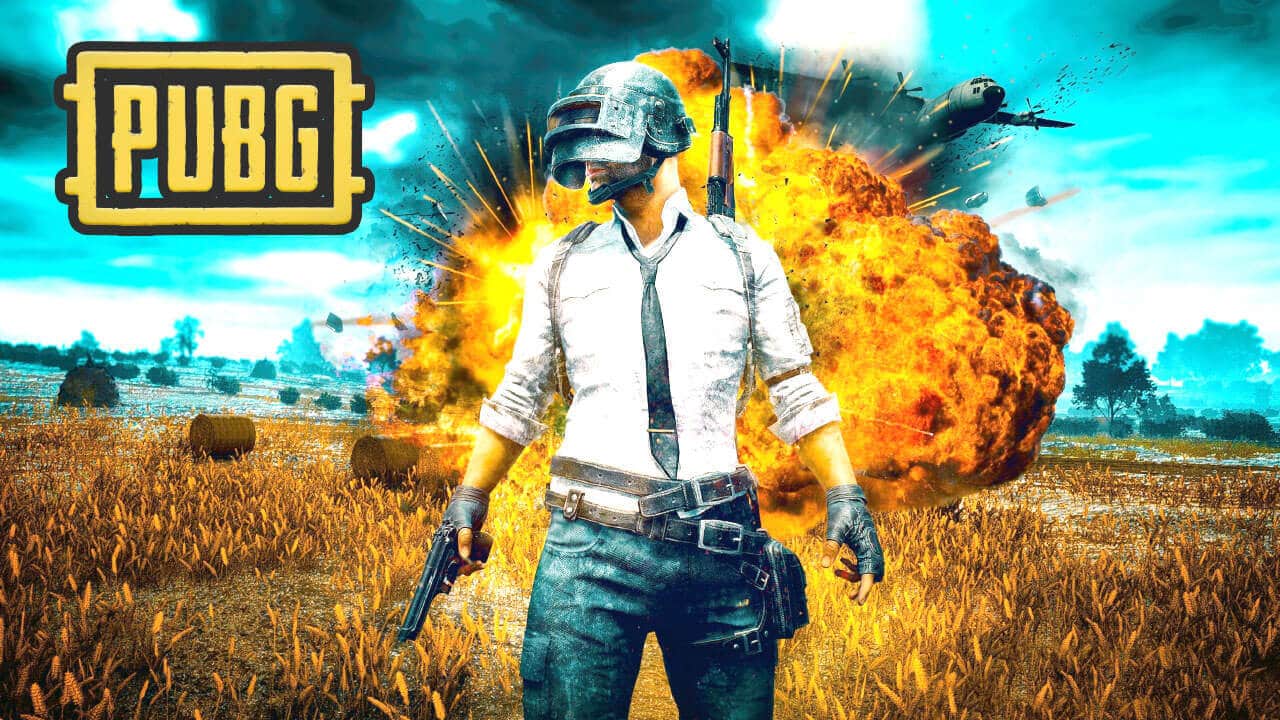 You might not know this, but the most-played game globally is PUBG. The creators of PUBG are Bluehole, which is out of South Korea. This game has taken over PC gaming like no other game before because it's incredibly realistic yet enjoyable. It was out for Xbox One on December 12, 2018, and it has already sold over 10 million copies!
What is PUBG?
PlayerUnknown's Battlegrounds is a community-driven battle royale shooter developed with fans' help. Players will fight for weapons and supplies as they strive for survival in an ever-shrinking arena that moves players into closer quarters until only one player remains.
Developers established the game in the 2000 Japanese film Battle Royale, where high school students fight each other with a team or alone to the death until one remains. Brendan Greene (PlayerUnknown) assembled the game and designed the battle royale mode for ARMA III. Greene was inspired to develop the game when he saw a mod for ARMA II that recreated the scene from Battle Royale.
PUBG was officially released as an early access title through Steam's early access program on March 23, 2017. PUBG has sold over twenty million copies and is currently the most-played game on Steam.
What makes PUBG unique is that a Japanese film inspired it. It's not the first time I've seen this happen, but hearing about an entire genre of games like Battle Royale from such inspiration makes me wonder what other genres and films might be inspiring new games we haven't heard of yet!
How Does PUBG Works?
PlayerUnknown's Battlegrounds, or PUBG for short, is a battle royale game that has taken the world by storm. The premise is simple: 100 players jump onto an island with nothing but clothes on their backs and must fight to be the last one standing.
Depending on where they jump from an aeroplane, the players have different starting points on the island. A white circle also marks an initial safe zone but only protects against early-game random encounters at first.
Once everyone has jumped out of the plane and parachuted onto their desired spot, there's nothing left for you to do but locate any weapons or ammo around your surroundings so you can defend yourself from incoming enemies! You'll need all those supplies, too, because another danger lurking soon enough is zombies, which spawn now and again during playtime that go after unsuspecting prey! Whether you want to team up with some friends or go solo and stay on the move, it's on you.
Are There Bots in The PUBG?
The game has been out for years, and developers have not done anything about getting rid of the bots. They may even have increased their numbers. It was most apparent when I recently played the game on Xbox One. There were more bots than actual players in almost every match I joined. It's frustrating because it makes the game less fun and competitive. Hopefully, the developers will address this issue soon.
Update: The developers have released a statement saying they will remove the bots from the game. They also stated that they would increase the number of servers to help with population issues. Let's hope that they will fix all of these problems soon.
Can PUBG mobile play with Xbox?
Yes, you can play PUBG Mobile with Xbox. In addition to PC and mobile, the game is also available on PlayStation and Xbox consoles. The game has been successful on all platforms, with over 400 million downloads. It's no wonder it's considered the most-played game in the world! If you want a new shooter to try out, give PUBG Mobile ago. You won't regret it!
Can PUBG Play With a PC? 
Yes, you can. You need to download two apps of PUBG Mobile on your smartphone and Bluestacks for your PC. Then you need to connect your phone via a USB cable to the computer so that Bluestacks detects external storage devices, which must be mounted before running the game on a laptop or desktop computer. Use a keyboard shortcut Ctrl+F11 if no controls are visible after launching the app using the BlueStacks emulator.
Try restarting Android and Windows/Mac OSX-based computers if this doesn't work. Once everything is ready, find buttons like shoot, etc., at the bottom right side of the screen to appear quickly without any interference. The point is that you can play PUBG Mobile on a PC with the help of the BlueStacks emulator.
Can PUBG Mobile Play With PS4?
It has taken over the world and continues to gain Steam, but many people wonder if there's a way to play it on their PlayStation. The short answer is no! Although you can install Android games from your PSN account, it won't work for PUBG Mobile. Sony does not allow any other non-PlayStation apps or games onto its console. As sad as this may be for some players.
Can PUBG Mobile Run on 2GB RAM?
Yes, it can. PUBG Mobile is a lightweight game and doesn't require many hardware specs. It is optimized to run on low-end devices. So, you will play it without any problems, even if you have just a couple of gigabytes of RAM available. However, remember that the graphics quality will not be as good as on devices with more powerful processors and RAM. But overall, PUBG Mobile should still work well even on older smartphones or tablets.
Can PUBG Mobile Run on iPhone?
Yes, iPhone users can also enjoy playing PUBG Mobile. The game runs entirely on Apple devices, even though you have to download it from the App Store because it's not available on Google Play.
Can PUBG Mobile Run Smoothly?
Yes, PUBG Mobile works very well. Even if your device doesn't meet all of its hardware requirements, it should still be able to support this game pretty well. The developers find a perfect balance between performance and graphics quality. Players will enjoy smooth gameplay without having their devices overheat or suffer other problems due to PUBG Mobile running.
How Does PUBG Detect Emulators?
A question that many have is how Pubg detects emulators. The answer to that is a little complicated, but we will try to break it down as much as possible. When you play PUBG on an emulator, your computer pretends to be a phone or console. It can create issues for the game because emulators allow you to change the resolution and graphics settings, giving players an unfair advantage. Pubg has built-in detection software that looks for sure signs that indicate you are playing on an emulator to combat this.
Some of these signals include abnormal player movement patterns, discrepancies in rendering speeds between players, and differences in controller input timing. If the game suspects you are playing on an emulator, it will take appropriate action, such as banning your account. So, while emulators are not technically illegal, using them to play, PUBG can result in a ban. We hope that we give you a better understanding of how Pubg detects emulators and why we take measures to prevent cheating.
How Did PUBG Become Popular?
There are a few reasons why PUBG became so popular:
It is an entertaining game to play. It is a first-person shooter and survival game that combines strategy and action, challenging and exciting.
It is available on many platforms. PUBG can be played on personal computers, Xbox One consoles, and mobile devices, making it accessible to many people.
PUBG is a free game.
It makes it affordable for people of all income levels to play.
Where was PUBG Mobile Created?
You can play for Android and iOS from March 19, 2018. It is a free multiplayer online survival game developed by PUBG Corp., a subsidiary company of South Korean video games publisher Bluehole, cooperating with Chinese investment holding Tencent Games. This third-person shooter video game aims to be the last player alive out of 100 players who are jump onto an island via parachute.
Players can collect or purchase weapons and other equipment through matches that take them across different terrains such as abandoned towns, buildings, forests, etc. They need to win these fights by killing each other using weapons and melee attacks. 
PUBG is about an earlier game called "Battle Royale," created by Brendan Greene (aka PlayerUnknown). Greene had previously worked on another game called "Halo," He drew inspiration from that game when creating Battle Royale. The basic concept of Battle Royale is to put players in a closed area and have them fight until only one player is left standing.
Greene released the original version of Battle Royale as a mod for the game "Arma II." The mod became extremely popular, so Greene decided to work with a Bluehole Studio to turn the mod into an official game. And that is how PUBG was born!
PUBG became available as part of Steam's Early Access program in March 2017. The initial release contained only one map and limited support for 16 players per match. However, within weeks the player base had grown massively thanks to word-of-mouth recommendations from PC gamers who had played the earlier version of Battle Royale as mods for Arma II or DayZ.
Which PUBG Character is Best?
For several reasons, this question does not have a comprehensive answer. Different players prefer different characters for various reasons. Some people may find the melee-focused character Erangel a better choice, while others may like Miramar's faster-paced and more powerful weapons. Before choosing a PUBG character, there are some things to remember, which ultimately come down to personal preference. 
Which PUBG Server is Best?
There is no one "best" server for PLAYING PUBG. However, depending on your location and connection speed, some servers may be better suited for YOU.
PUBG offers servers in North America, Europe, Asia, and Oceania. If you're unsure which region to choose, go with the server closest to you. It will usually give you the best connection quality.
If you have a good internet connection and don't mind playing against people from other regions, I recommend choosing a server in Europe or Asia. These servers tend to have the most people playing on them. If you have a poor internet connection, it's best to stick with servers in your region.
Can I Play PUBG Mobile for Free?
You can play PUBG Mobile for free on iOS and Android devices. However, you can purchase some in-game items with real-world money. You can still enjoy the game for free by earning Battle Points (BP) through gameplay. You can then use BP to purchase in-game items.
How Do I Get Started?
To start playing PUBG Mobile:
Download and run the game from the Google Play Store, App Store, Steam, Xbox, and Playstation and create a new account.
Select your region and choose between Solo or Duo mode.
Jump out of the plane!
How Can I Download PUBG Mobile From the Website?
You can download PUBG Mobile from the website. The first step is to visit the play store. Next, tap the search icon and enter "PUBG" into it. Tap the go button, which will lead you to the games section of the app store. Finally, install your game by tapping the green install button under its name.
Now that I have Downloaded PUBG Mobile, What Do I Need to Know?
Once installed, run the game after opening Google Play Store or App Store. Depending on where you have downloaded it, log in with your existing account for easier access next time around if you already have one created before downloading this game for free! If you are not creating an account now, you can still play and access your game via Guest mode.
What is The Objective of PUBG Mobile?
Once logged in with one's account or as a guest, the first step to playing this survival shooter is choosing between two modes: Solo and Squad, both available under "PLAY" on the main screen.
The goal of the solo mode is to achieve victory by eliminating all other players.
Squad requires having at least four people who will work together towards the same goals against others! Last team standing always wins no matter what. Finally, once choosing a matchmaking location among three choices – South Korea/North America/Europe – tap on the go button within the given time limit before getting matched into a game.
What Are Some Controls That I Should Know About in PUBG Mobile?
To move around, the player needs to use a joystick on the left side of the screen and buttons surrounding it for jumping, crouching, going prone, sprinting, and opening or closing doors by pressing R while standing near one. In addition, the map shows markers of all players currently alive plus their distance away from you. Be careful with sound indicators, too, because enemies can hear gunfire even when not visible!
Lastly, a settings wheel includes many adjustable options like graphic quality, changing control sensitivities, and adding friends who play PUBG mobile without any.
The controls for PUBG Mobile are very similar to the PC version. You use two virtual thumbsticks on the screen (one for driving and one for turning). You can tap on the left or right side of the screen to rotate in that direction.
Conclusion
PUBG is one of the most popular games in recent years, with an estimated player base of over 30 million people. They are more than just a game for many – they're a way to escape reality and connect with friends worldwide. To be a good player in this game, you need a strategy that maximizes your chances of winning while minimizing risk or danger. So why not get some help from experts?
The game can sometimes be frustrating because of its high level of competition, but it is also gratifying when you win a match. PUBG requires skill, teamwork, and luck to be successful. You can use many different game strategies, making it very interesting to play.
Overall, PUBG is a perfect game and is worth playing. If you are interested in battle royale games or want to try something new, I recommend giving PUBG. Like many other players, you may be fascinated by him.